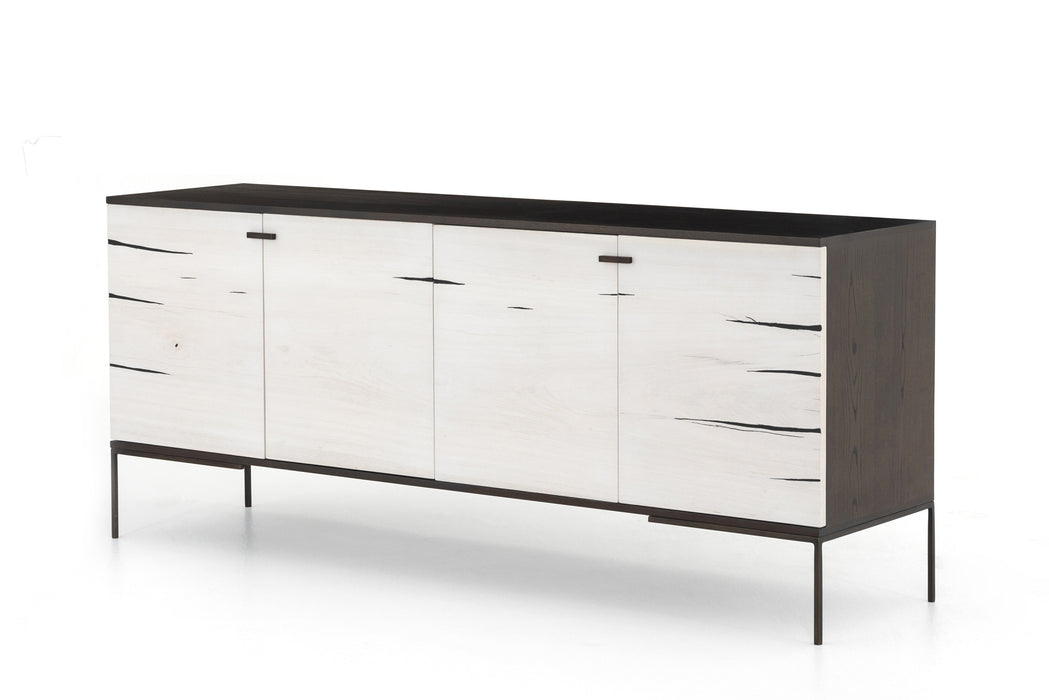 Cuzco Sideboard
A modern salute to mid-century styling. Slender, gunmetal-finished iron legs support a black ash frame, as resin fills the natural graining of bleached yukas. Pattern and depth of resin lowlights and highlights vary from piece to piece, due to wood species' inherent nature.
Dimensions
: 
71.00"w x 18.00"d x 30.00"h
Colors: Espresso Ash, Bleached Yukas Resin, Gunmetal
Materials: Ash Veneer, Thick Yukas Veneer, Iron
Weight: 131.39 lb

Available for online order in a Bleached Yukas finish. 
Contact our sales team at Luxe Furniture Company to inquire about other options!