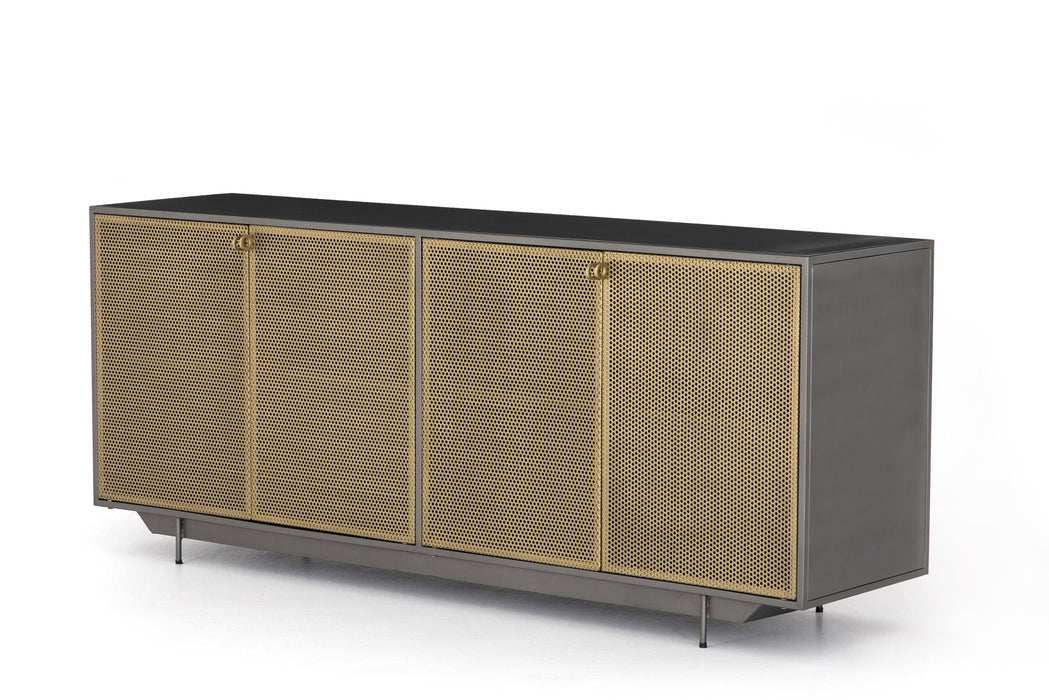 Hendrick Sideboard
A texture-rich take on streamlined shaping. Mid-century form undergoes a modern refresh via cutting-edge materials and trend-forward finishes. Angular iron framing welcomes front-open cabinetry of perforated brass, as ring-style hardware add a unique finishing touch.
Dimensions:
73.00"w x 18.00"d x 30.00"h
Colors: Perforated Brass Patina, Gunmetal
Materials: Brass, Iron
Weight: 161.29 lb
Available for online order in Brass Patina with Gunmetal.
Contact our sales team at Luxe Furniture Company to inquire about other options!