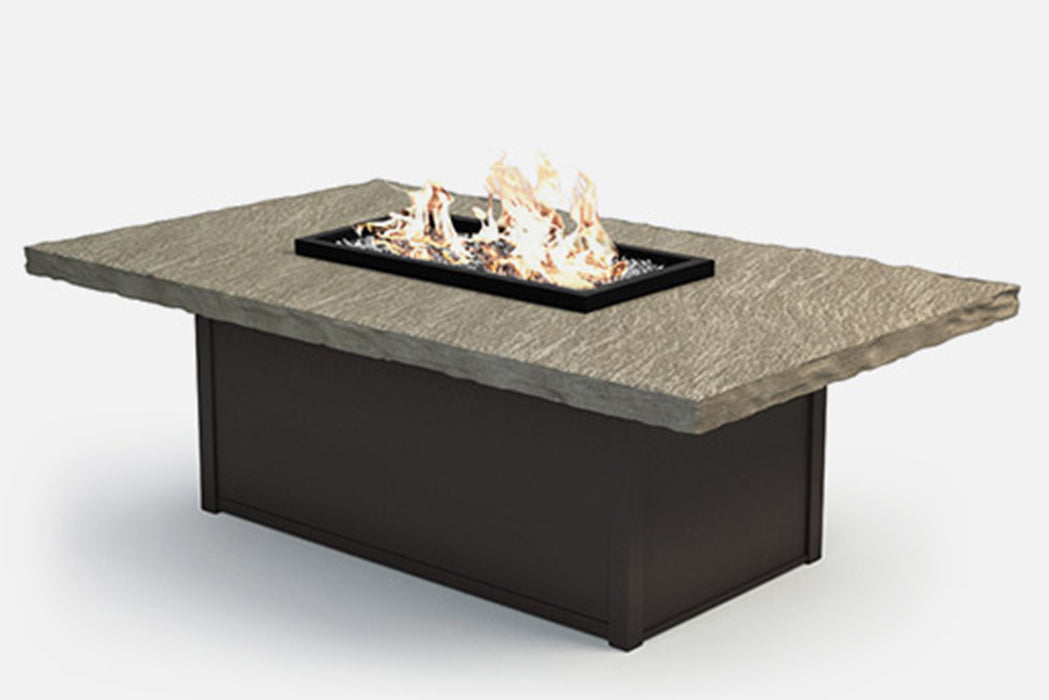 36"x60" Rectangle Composite Slate Fire Table (19" Height)
Slate: a simple enough rock at first glance, but one that has a subtle beauty. Formed in convergent tectonic plate boundaries under heat and pressure, slate shows the world its worth with its fine, flowing lines and sparkling flecks of mica. For outdoor spaces where homeowners and designers want to exude a subtle, refined beauty, our Slate fire tables are a clear choice.
Fire table features:
• Powerful, up to 65,000 BTU burner
• Removable security key valve
• Natural gas and liquid propane compatible
• Hidden LP tank mount
• ¾ in. aluminum fire burner riser
• Fire jewelry customization
Dimensions:
W36" x D60" x H19"
Includes: Table Base, Table Top, Burner, Burner Cover, and Fire Glass.