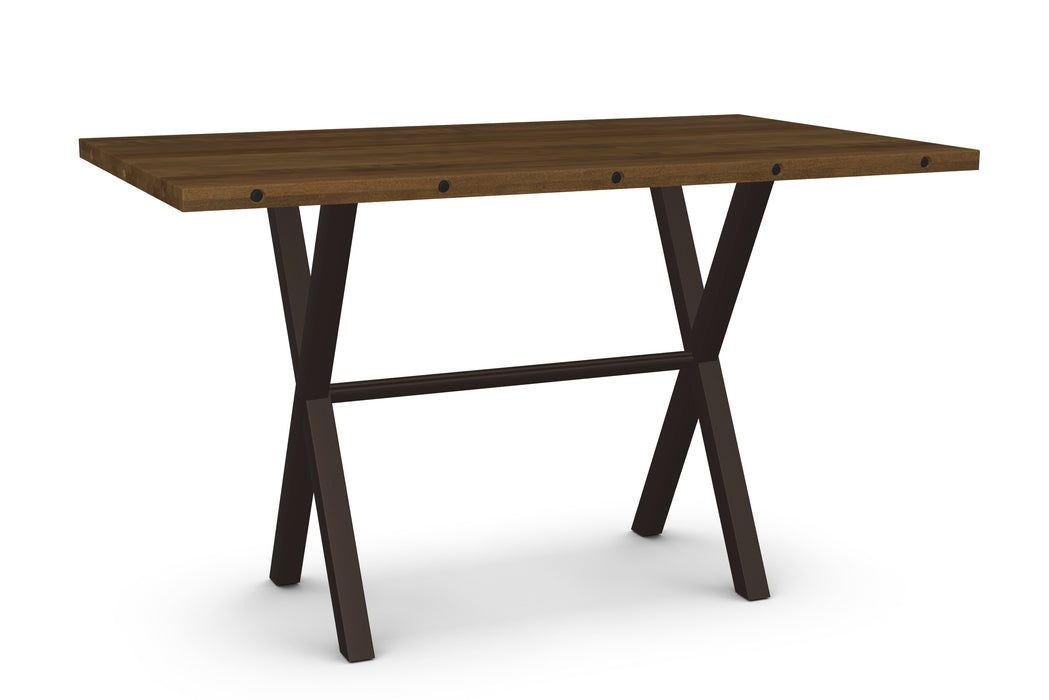 Alex Counter Height Table
THIS COLLECTION IS MADE TO ORDER AND CUSTOMIZABLE, CONTACT OUR DESIGN CONSULTANTS TO TALK ABOUT ALL OPTIONS AVALIABLE!
You love curating your surroundings with a hipster look, a relaxed ambience, and the out of the ordinary. Pure, flowing lines, and shiny surfaces call your name.
Overall Dimensions:

H36 7/8" x W36" x D60"
Available in alternate frame and top colours. Call the sales team at Luxe Furniture Co. to begin your custom order!