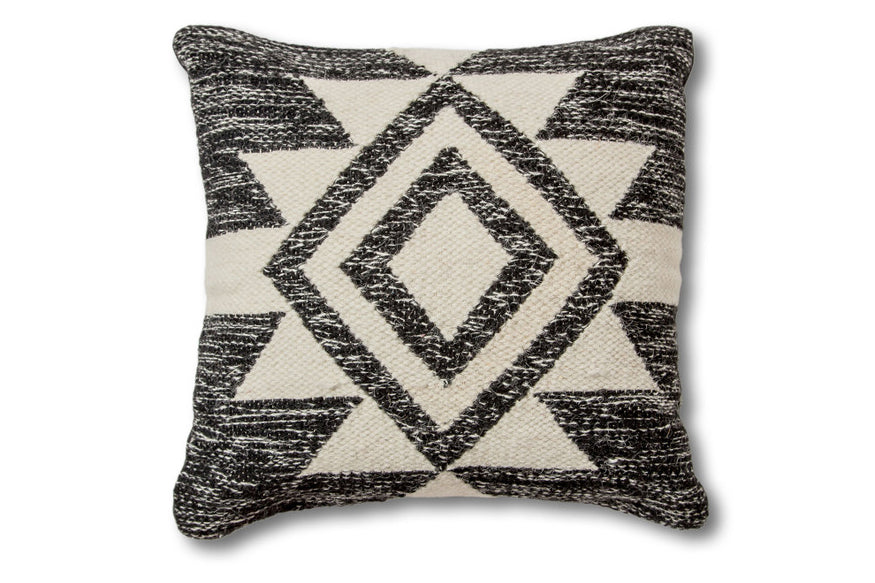 Bohemian Diamond Cusion
Combining a timeless geometric pattern with a bohemian aesthetic, our Diamond Bohemian cushion is a sight to behold. Crafted from a cotton-wool blend, this hand-knitted fabric shows off a striking southwest-style pattern in classic black and white. Mix and match with our other Bohemian cushions for a layered, textured look in any room. Comes complete with zipper closure insert.

Dimensions:
W 18" x D 6" x H 18"