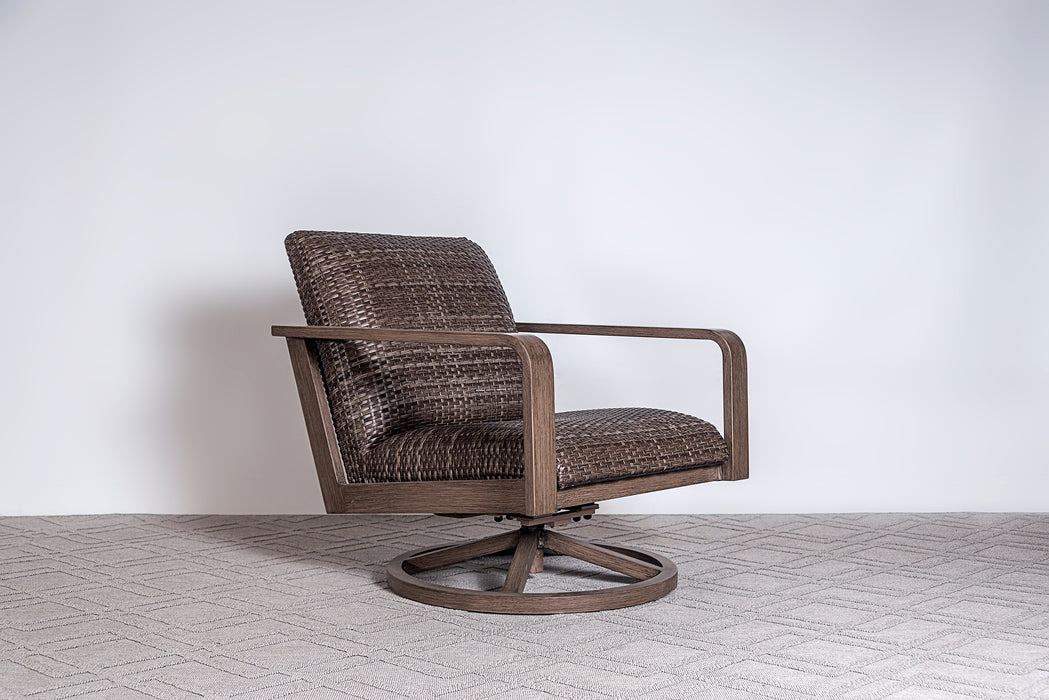 Canton Swivel Chair
Imagine ridding the ocean of harmful trash just by relaxing in your favorite chair. Made with recycled ocean plastic, the Canton collection from Ebel, Inc. does just that. With its clean, modern lines and warm gray tones, this group not only fits your lifestyle, but also your desire for environmental responsibility. The Canton collection also features an extra-long 4-seater sofa. The perfect addition to any outdoor arrangement. Available in Eco 5" woven-in reticulated foam cushions.


DURABLE | Rich, variegated weaves are handwoven onto powder-coated aluminum frames designed to stand the test of time.
COMFORT | Extreme comfort with woven-in cushions. No need to ever clean any fabric. Reticulated cushions are quick-dry.
UV Stable | Weave contains all necessary ingredients to prevent damage from UV rays as well as environmental factors.
WEATHER RESISTANT | Sun, wind, rain – these products are weather-tough and will withstand the seasons and their elements.
LOW MAINTENANCE | Rinsing with water is all woven furniture needs. Avoid using pressure washers.
Dimensions:
Weight 49 lbs
W29.25" × 35.5" × 31.5"
Seat Height 16"
Arm Height 23"