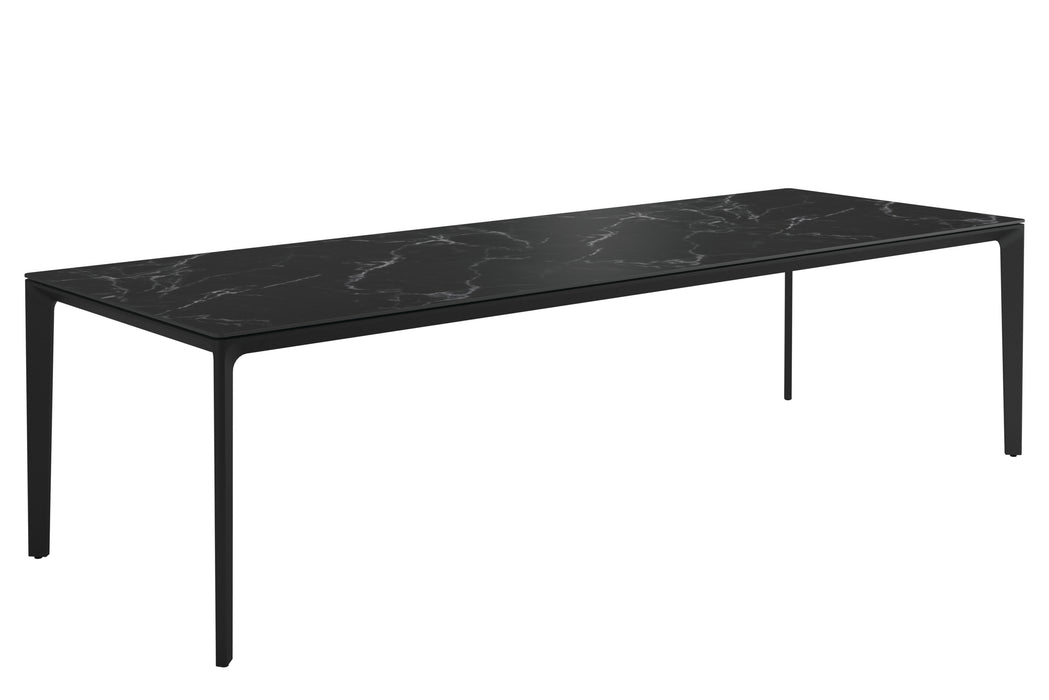 Carver 39.5" x 110" Dining Table
THIS COLLECTION IS MADE TO ORDER AND CUSTOMIZABLE, CONTACT OUR DESIGN CONSULTANTS TO TALK ABOUT ALL OPTIONS AVALIABLE!
The Carver 39.5"x110" Dining Table combines artistic craftsmanship and practical materials to create a stunning design. Carefully sculpted cross-rails and legs offer a unique style, while either slatted teak or solid ceramic tops provide a durable dining surface. This statement piece will bring a touch of sophistication to any home.
We recommend a custom outdoor cover to protect your pieces during the winter months! 
Overall Dimensions: