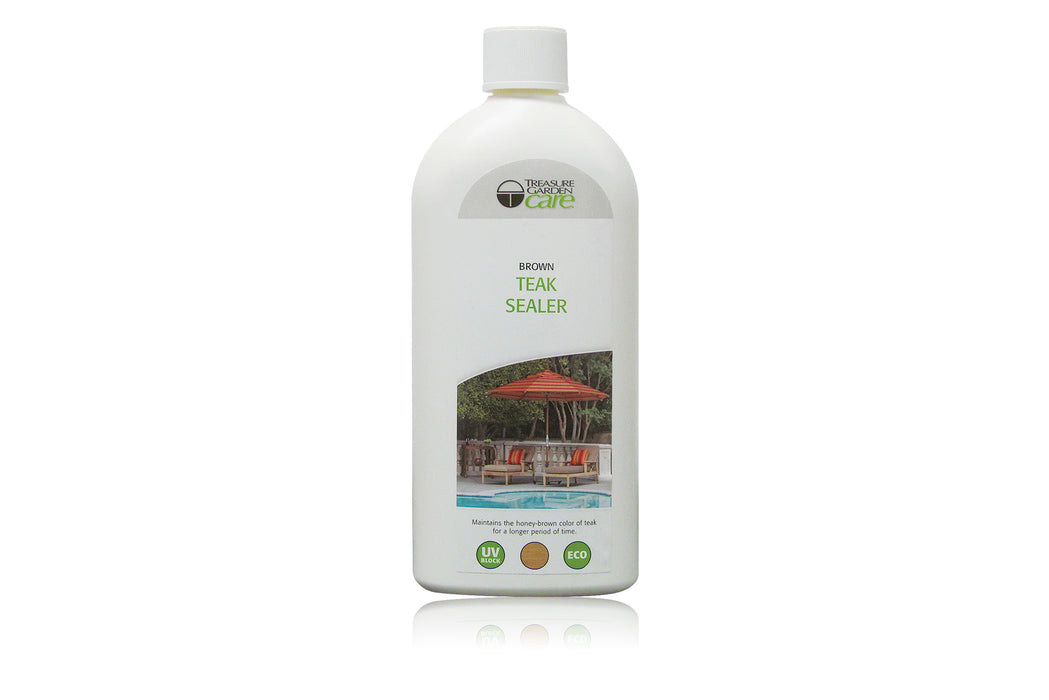 Teak Sealer (Brown)
The Teak Sealer gives teak a nicer, more natural color after application. Other teak sealers often make the teak appear too dark brown, red or orange. After applying Treasure Garden's teak sealer, it is strongly recommended to treat the surface with our Transparent Teak Sealer to prevent stains.

• Maintain the honey-brown color of teak for a longer period of time; Up to 3 times longer than teak-oil.
• Prevents black spots
• Non-greasy
• ECO friendly
Weight: 16 oz.