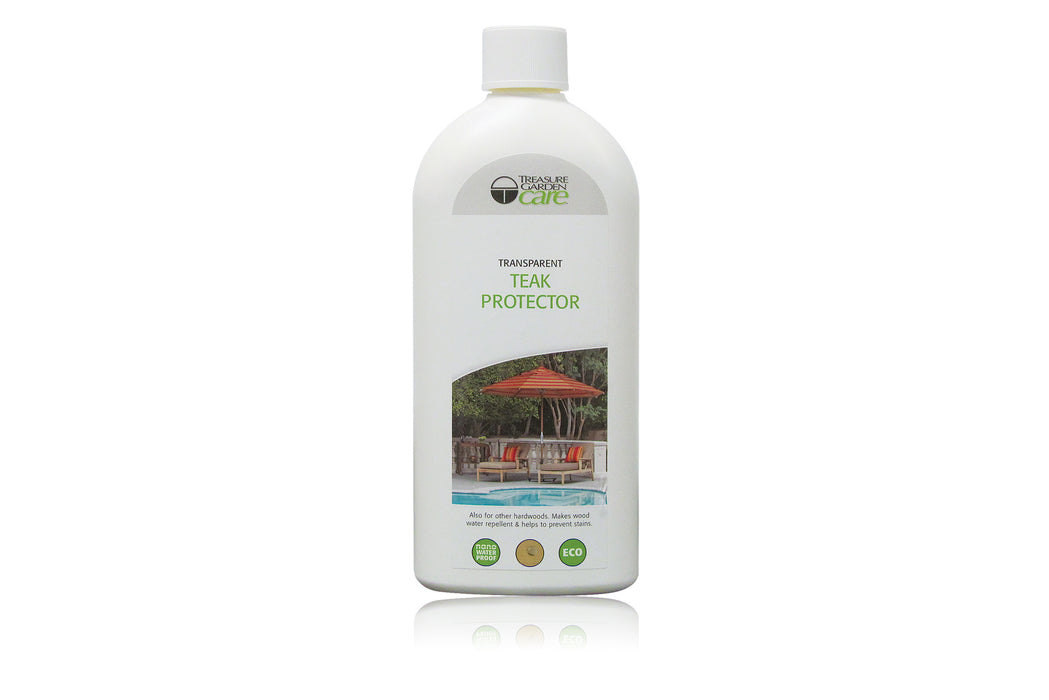 Teak Protector and Restorer (Transparent)
The Teak Protector helps make teak and hardwood water and dirt repellent. Slows down the dark-gray/green weathering process and keep the weathered silver-gray color for a longer period of time. The transparent protector makes it difficult for wine, olive oil, butter and coffee to seep into the teak. Also suitable for indoor wood furniture.

• Helps to prevent stains while keeping the natural look of the surface
• Built-in mold and mildew inhibitor
• ECO friendly
Weight: 16 oz.