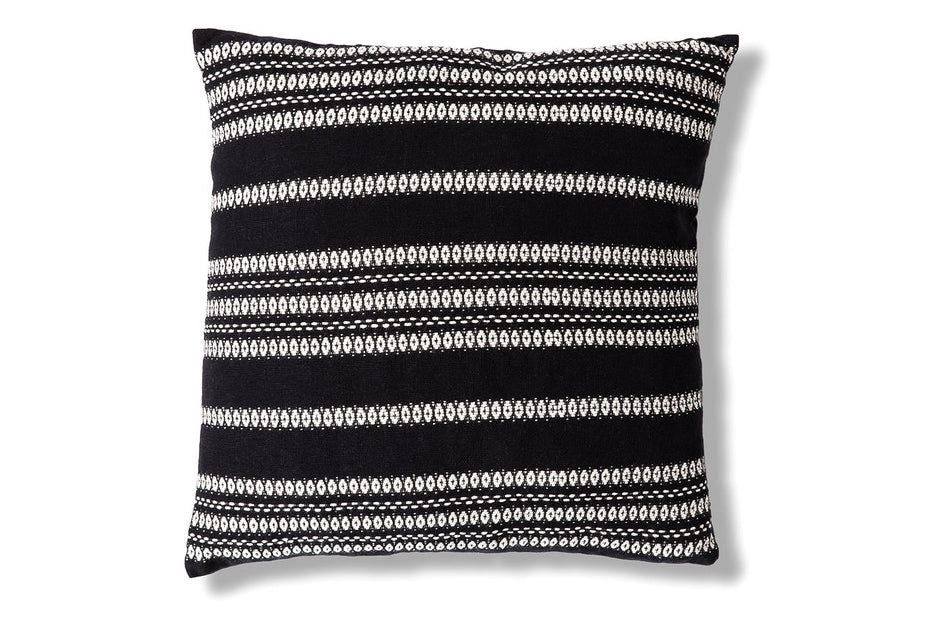 Black Stripe Barcelona Cushion
Our Barcelona Cushions infuse classic European style with modern flair. Spanning 18" x 18", these 100% cotton pillows feature a striking black canvas with eye-catching white stripes, artfully recreating the iconic design sensibilities of Spain.
18" x 18" cushion
100% cotton
White with black stripes
Zipper closure Insert included
 Dimensions:
W 18" x D 6" x H 18"