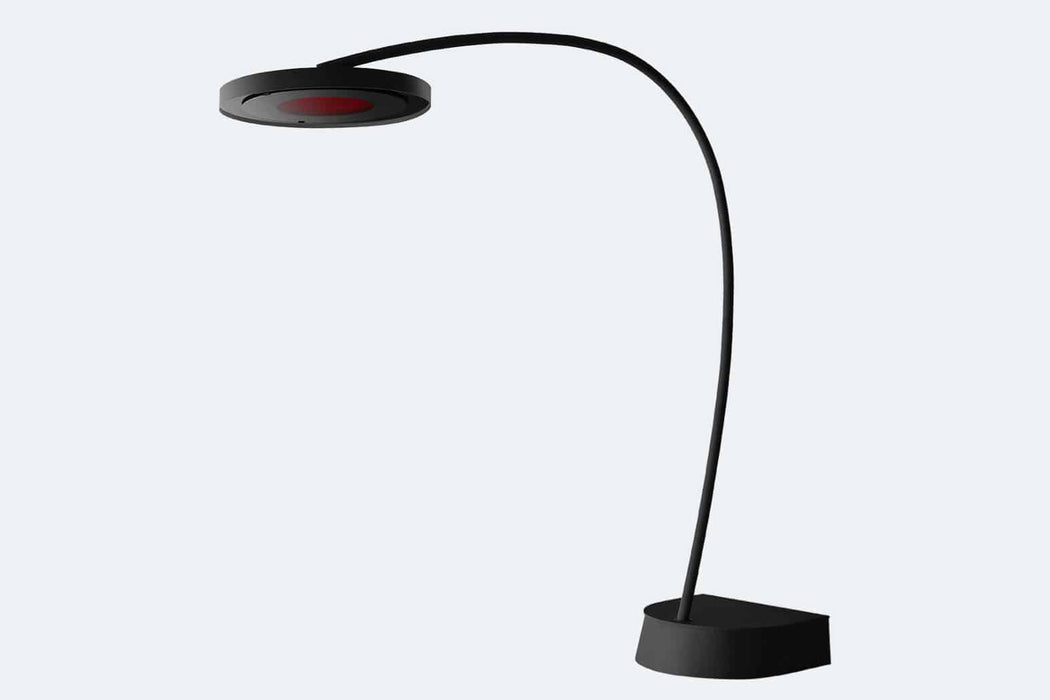 Eclipse Smart-Heat™ Portable Heater
 The Eclipse Smart-Heat Portable is a powerful electric heater which brings warmth, light and style to outdoor areas. This outdoor heater utilizes innovative heat transfer technologies for exceptional efficiency while its sleek, eye-catching design adds visual appeal. The accompanying Eclipse Dimmer Controller and wireless remote allow for fast heat & light adjustments, making it easy to find the perfect level of comfort.
Dimensions:
D 25" x W 24″ x H 94″
Full W 90"