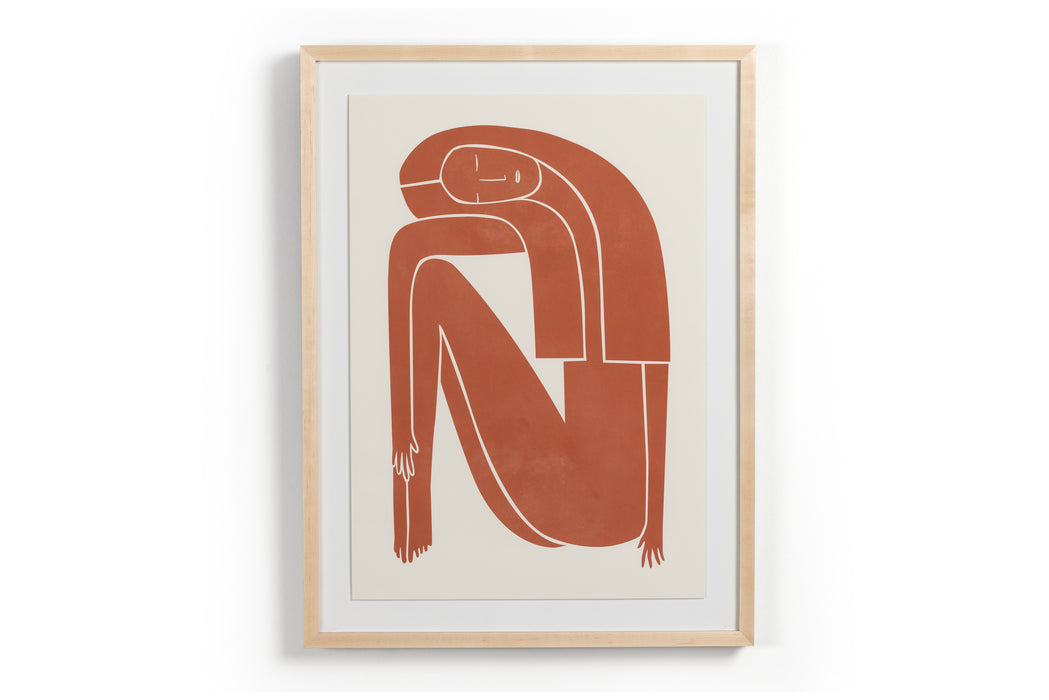 Figurative Figure Terracotta
New Zealand-based artist Roseanne Kenny looks to the abstract and linear to shape her bold-but-minimalist pieces, starting with a pencil sketch then recreating each in digital form. Framed within natural American maple for a museum-quality look. Handmade in Austin, Texas.
Overall Dimensions:
W24" x D 2 ½" x H32"