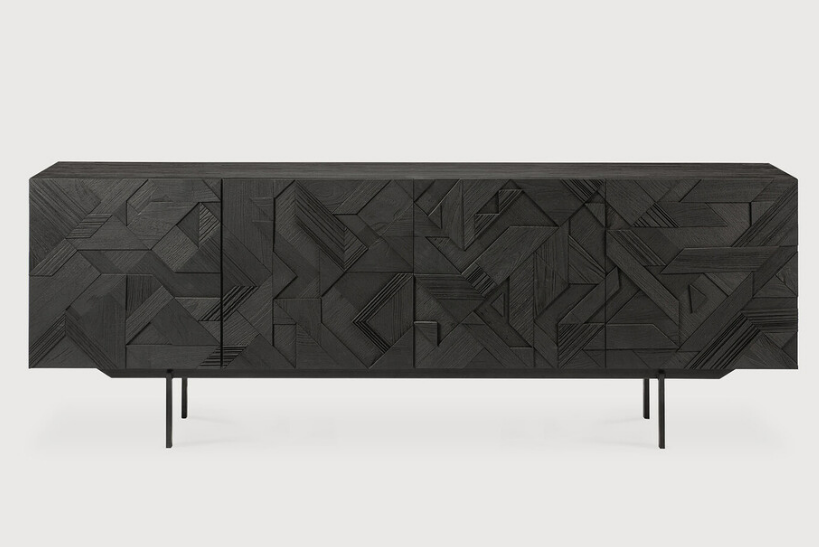 Graphic Sideboard
Designer Alain van Havre crafted the Graphic design by layering and combining triangular shapes, resulting in a visually stimulating composition of teak. Layers bring a sense of depth and dynamism to the intricate arrangement, with wood's natural attributes adding warmth and motion.
Overall Dimensions:
W88" x D18" x H31 ½"

Available in W66", please call Luxe Furniture Co. for further details.