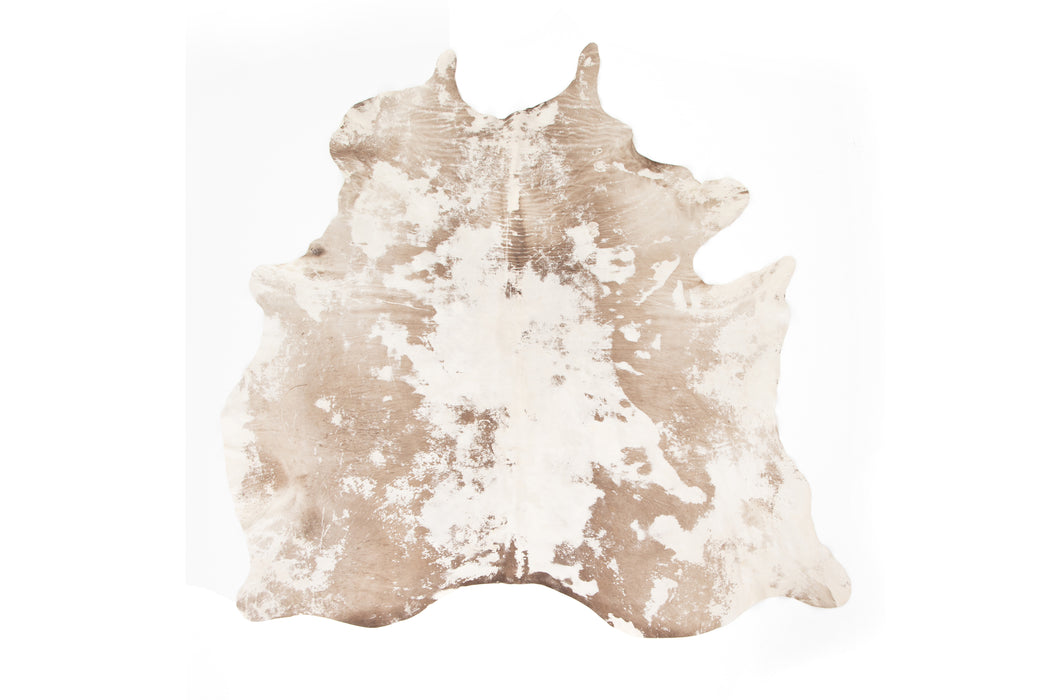 Harland Modern Cowhide, Warm Brown
Authentic hairless light-brown cowhide brings warmth to any space. A wide variance in color, shape and pattern demonstrate the one-of-a-kind nature of these beautifully exotic area rugs. Reflective of ranchers' unique brandings, markings are to be expected, and speak to the Argentinian origin of each hide. Chromium-free processing ensures eco-friendly tanning without the use of dyes. Examples shown; no two hides are the same.

Overall Dimensions:
W60" x D0.50" x H84"