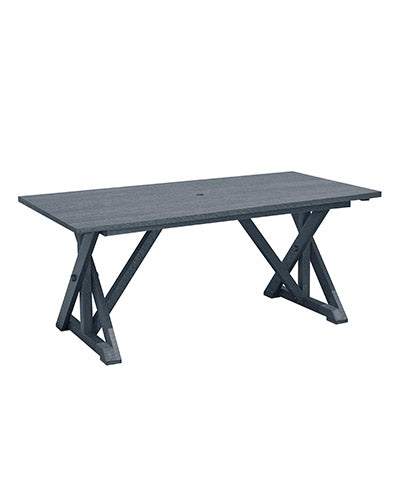 Harvest 3 Piece Dining Set
The Harvest Dining Collection blends both traditional and contemporary elements to comfortably seat 6-8 people in style. Featuring matching bench seats with beautiful woodgrain cross-beams.
Dimensions: 
Dining Table: W38" x D72" x H31"
Bench: W72" x D12" x H18"
Set Includes: 2 Dining Benches and 1 Dining Table. To purchase individual pieces, please contact us!