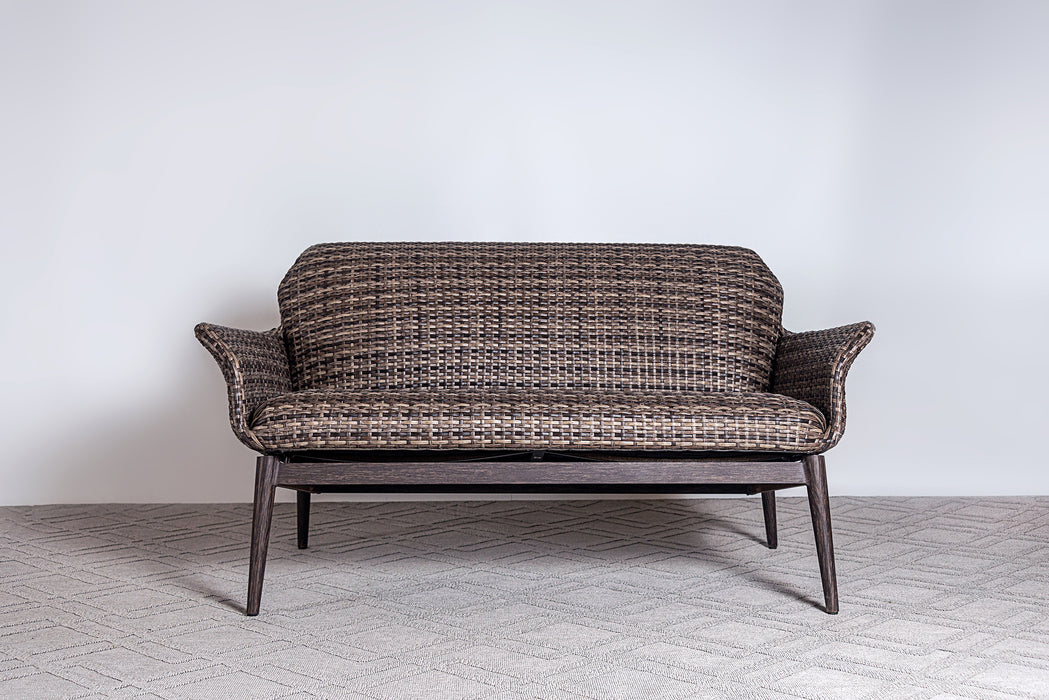 La Salle Loveseat
La Salle takes comfort and design to the next level with its combination of woven-in cushions, rich weaves, and refined aluminum finishes. This collection is perfect for all settings: relaxing around the fire pit, dining with friends and family, and gathering at counter and bar height swivel stools. Cushion-less comfort with modern flare with woven-in reticulated foam cushions.


DURABLE | Rust-proof aluminum frames are powder coated. Rich, variegated weaves are handwoven onto the frames creating a beautiful and durable product.
ECO FRIENDLY | Woven products are fully recyclable.
COMFORT | Extreme comfort with water-proof, built-in cushions. Foam woven under the seats add extreme comfort and dries out in only minutes.
UV STABLE | Weave contains all necessary ingredients to prevent damage from UV rays as well as environmental factors.
WEATHER RESISTANT | Sun, wind, rain – these products are weather-tough and will withstand the seasons and their elements.
LOW MAINTENANCE | Rinsing with water is all woven furniture needs. Avoid using pressure washers.
Dimensions:
Weight 59 lbs
56" × 31.5" × 31"
Seat Height 18"
Arm Height 22.75"