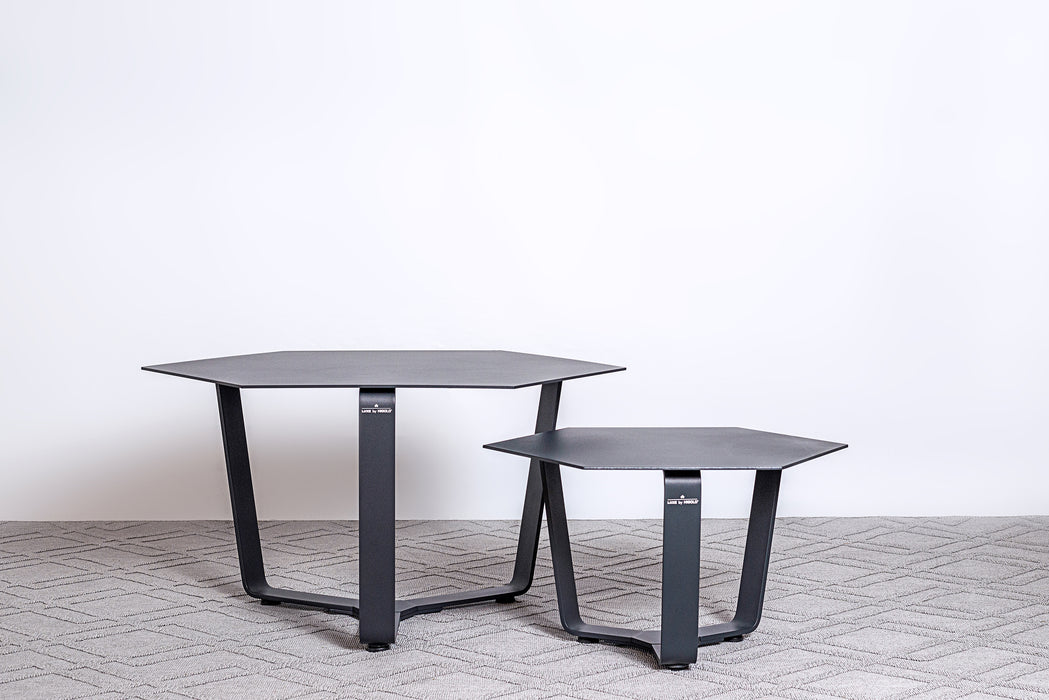 Mond Coffee Tables- Set of 2
Featuring a hexagon table top; make a larger surface area by placing a few tables together then break them apart to use as separate end tables when you need. Made of aluminum with a charcoal grey powder coated finish, this neutral pairs well with other sets; classic rattan or modern aluminum.
Dimensions:
Large Size: D 30.5 x W 35 x H 18.5 inches
Medium Size: D 21.7 x W 25 x H 14 inches
Set Includes:
Set of 2 includes 1 large table and 1 medium table.