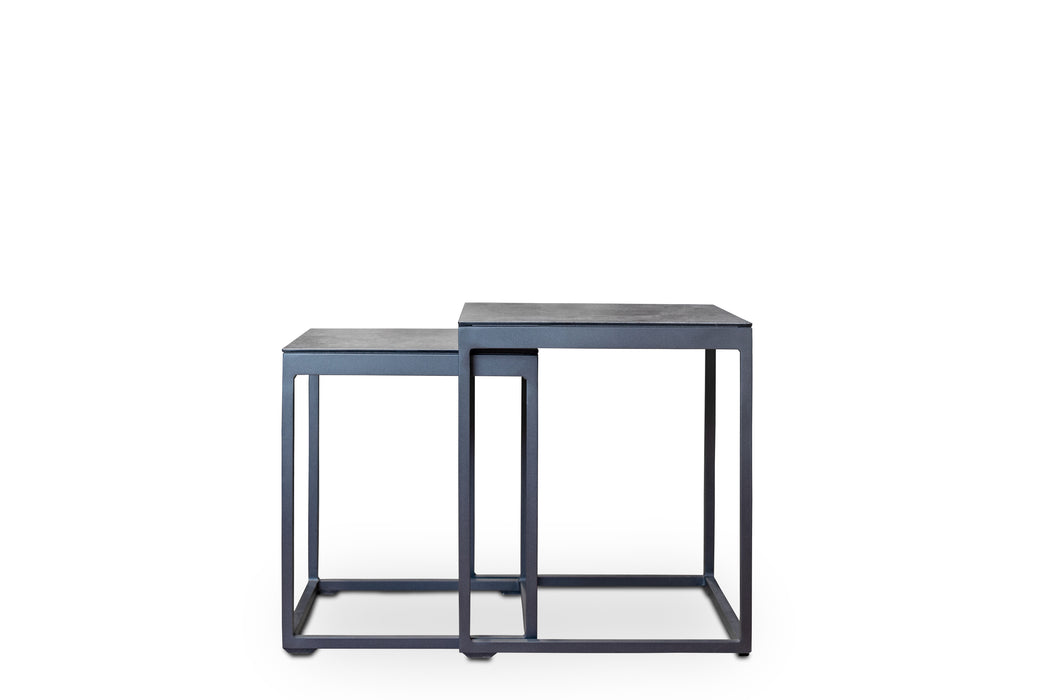 Nur Nesting Table
The Nur Nesting Table offers the perfect combination of form and function. Its stylish design makes it a great addition to any outdoor decor, while its powder coated aluminum construction and ceramic or aluminum top ensures it's durable and long lasting. Enjoy more space with its convenient nesting features.
Large Nesting Table Dimension:
 W16" x D16" x H18"
Small Nesting Table Dimension:
W14" x D14" x H16.5"