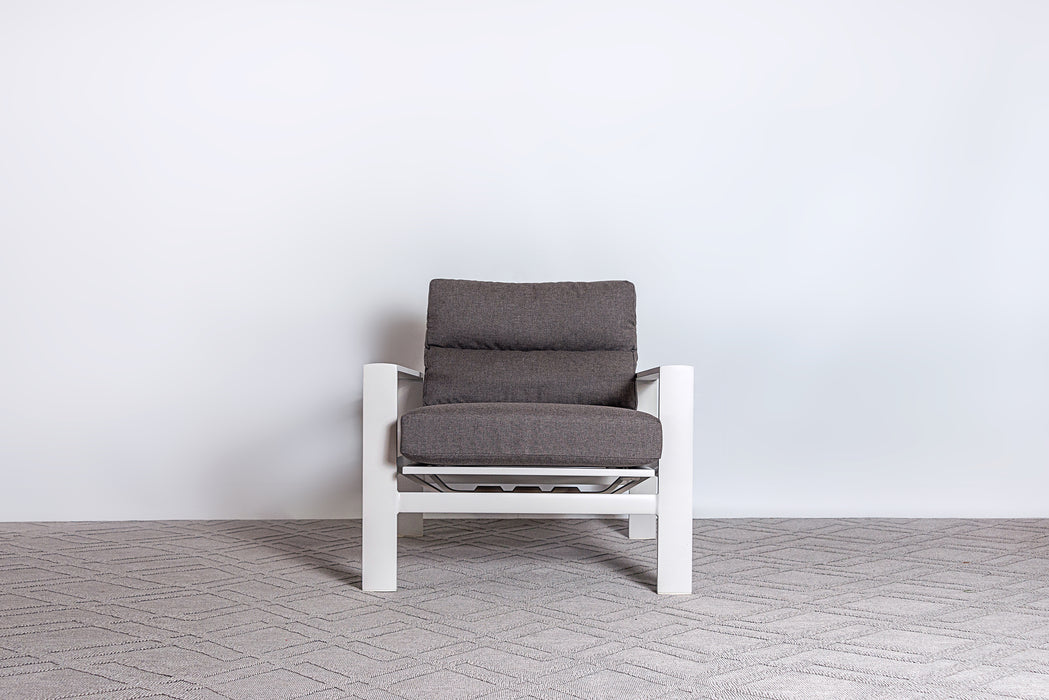 Parkway Cushion Motion Lounge Chair
THIS COLLECTION IS MADE TO ORDER AND CUSTOMIZABLE, CONTACT OUR DESIGN CONSULTANTS TO TALK ABOUT ALL OPTIONS AVALIABLE!
Inspired by the golden era of Modernism, Parkway conjures images of a stately past. A broad, flat extrusion creates a smooth, pleasing touch and complements the frame's lengthy, slender profile with a gentle action that supports lightly rocking to and fro. The arms are crisply bent into a rectilinear profile reminiscent of the geometry prominent during the heyday of modern design. 

Dimensions:

W34.75" x H33" x D34.5"
Arm Height: 24.25"
Seat Height: 19.5"
Seat Depth: 2"