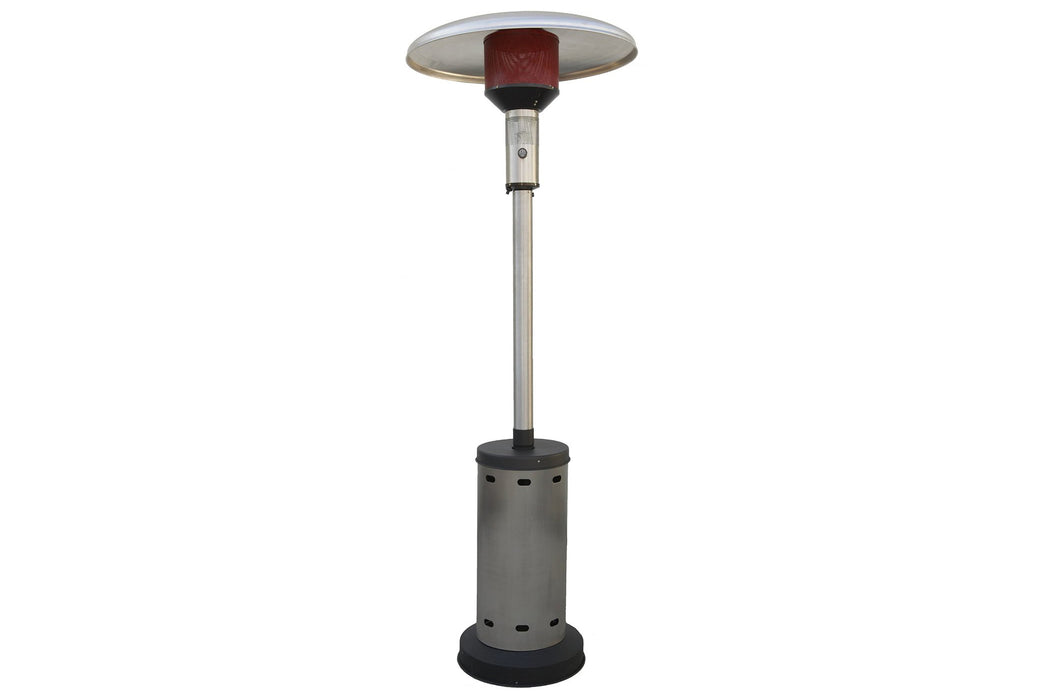 Patio Plus Heater
These completely independent units require no external energy sources; simply insert a propane tank into the base of the heater. The reliable push button piezo spark igniter and burner controls make operation effortless. 
THE HEATER
Stainless steel finish.
Manual push button piezo ignition, and 24V direct spark ignition options available
Provides coverage over a 20′ diameter (approx. 325 sq ft.)
THE RADIANT TUBE
50,000 BTUH provides ample heat over a generous pattern of heat distribution.
Manufactured in Canada, made with quality North American materials and components.

THE REFLECTORS
Solid spun high polish aluminium 34″ reflector for maximum heat pattern – the result of extensive testing and research.
Highly polished material to provide the absolute best in reflectivity.