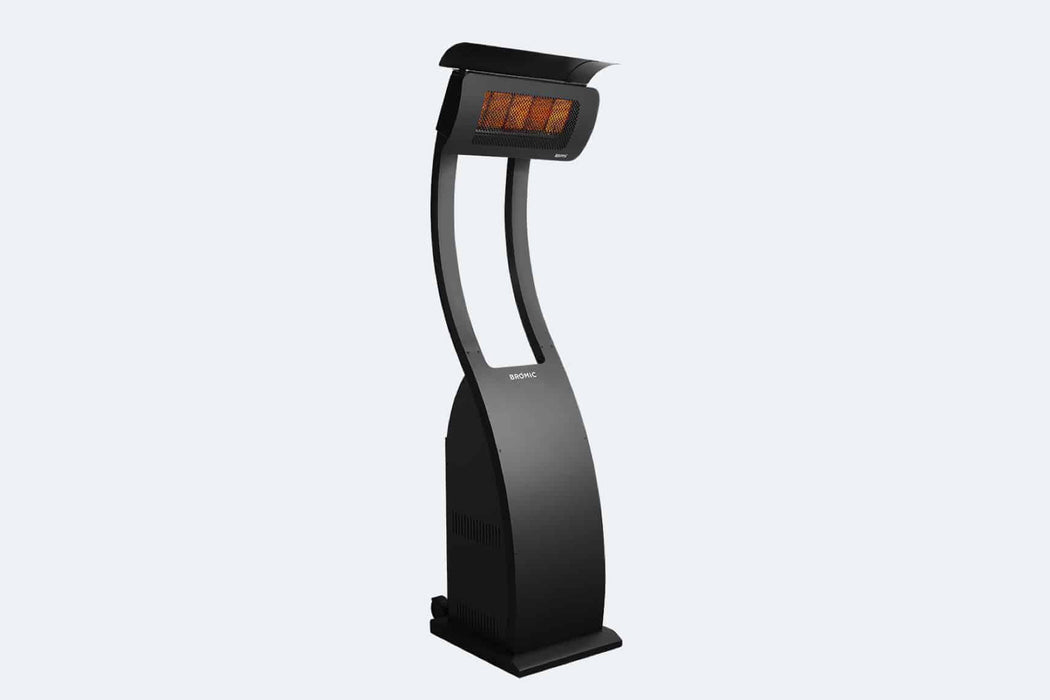 Tungsten Smart-Heat™ Portable Heater
This superior Bromic Tungsten Portable Gas Heater is up to 3x more efficient than traditional Mushroom heaters. It stands out with an award-winning, matte black finish, blending artistry with high-performance. Effortlessly spreading comfort in spaces up to 215ft2, the heater also manages to overcome gusts of up to 8mph whilst wasting little to no energy with its directional heat.
Dimensions:
D 27" x W 19″ x H 85″
Reflector W 27"