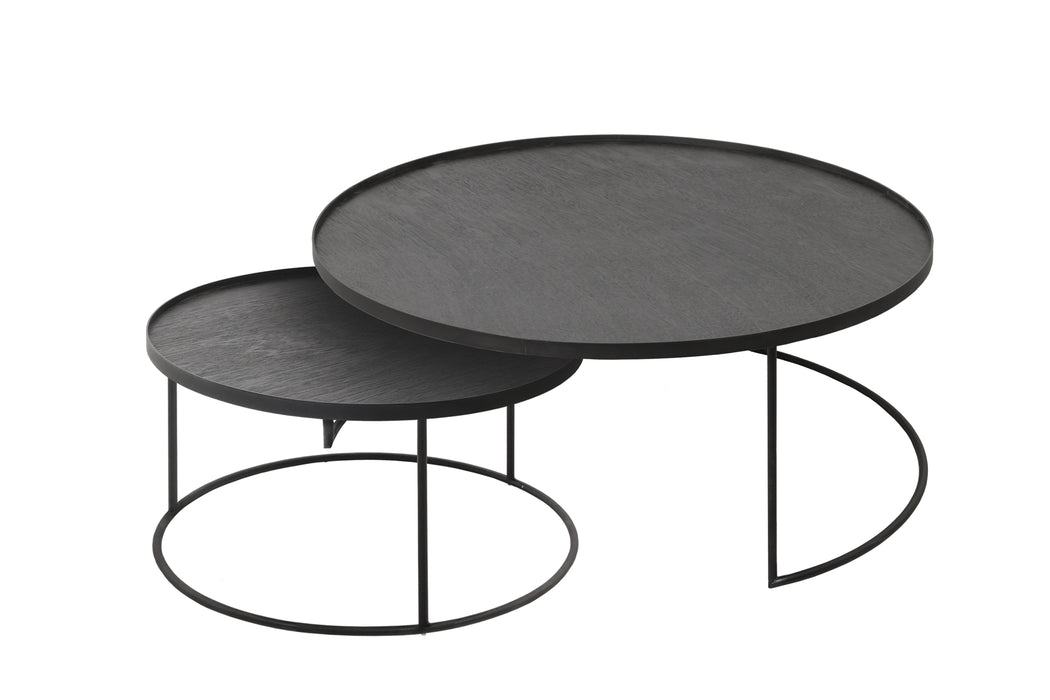 Round Tray Coffee Table Set
The round tray table is one of our most versatile pieces: while it serves its function as a coffee table, its ability to adopt different trays allows you to mix or match various colors and patterns, creating a personal piece that is uniquely yours. And of course, a set equals twice the fun and creativity.
Sold as a set of 2 tables. To be combined with a large and extra large, or small and large round tray. Trays to be ordered separately. Black metal frame - black tainted wood
Size Small/Large Dimensions:
DIA24 ½" x H15"
Size Large/Extra Large Dimensions:

DIA37" x H15"