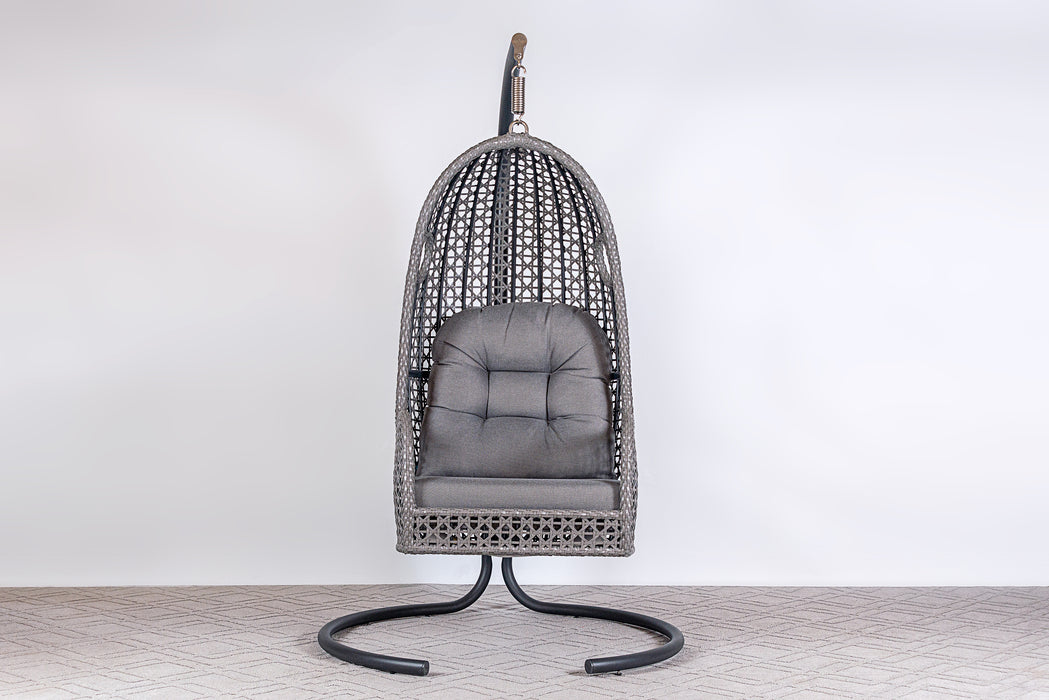 The Hanging Cove Chair
The inspiration of the Hanging Cove Chair comes from the spacecraft! The design combines the idea of wide light grey wicker and exposed coating which makes the frame clean and simple. Feel like you're floating in the clouds when you're relaxing in the Hanging Cove Chair. Frame is included however can be hung from the ceiling as well; flexible to fit your space perfectly. 
Dimensions:
Frame: W44" x D41.5" x H77.5"                                                                                 
Basket Size: W30.5" x D28.5" x H53"