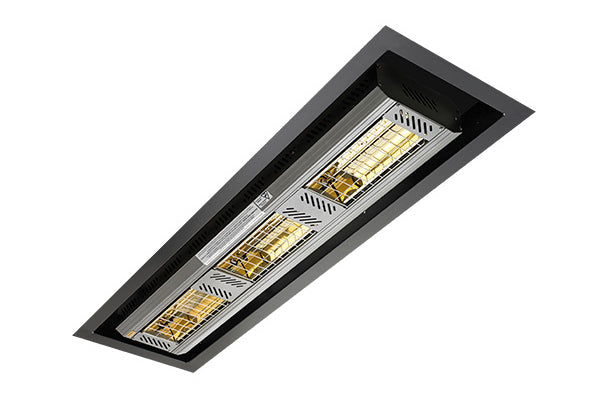 Solaira ICR H2 Heater
Solaira CANDEL Series Heaters utilize quartz emitter lamp filtration to drastically decrease the visible light emitted, while conserving most of the infrared heat. These are ideal for commercial and residential outdoor spaces that need low light levels. Use Solaira Candel for Restaurants, cafes, bars and patios. Additionally, the Candel series heaters are available in three form factors: the ICR for integrated, suspended or wall mount, Alpha for wall or ceiling suspended mount and XL for wall mount.
The Candel Series offers a sleek design meant for architectural focused projects.
Reduce visible light by nearly 50% while maintaining 95% of the radiant infrared heat.
Engineered to meet IP55 standard for water jet spray allowing installation in wet, fully exposed or covered areas.
3000W, 208-240V