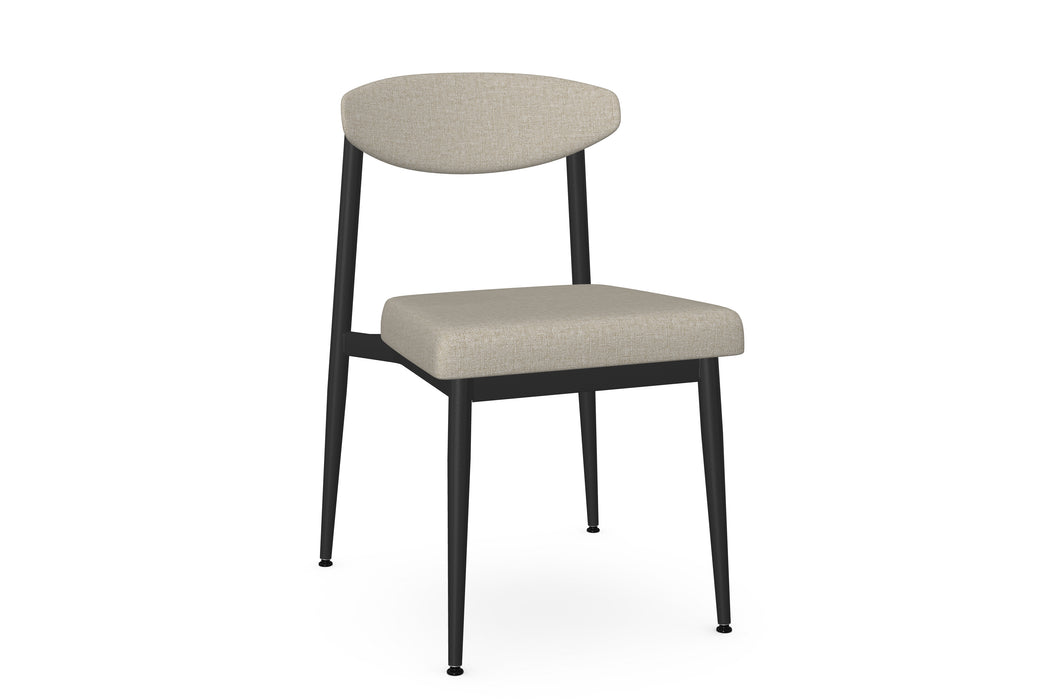 Wilbur Side Chair
THIS COLLECTION IS MADE TO ORDER AND CUSTOMIZABLE, CONTACT OUR DESIGN CONSULTANTS TO TALK ABOUT ALL OPTIONS AVALIABLE!
Get into the Scandinavian mindset! Picture it: you live together in a white interior, little hints of color, clean lines, soft materials, and minimalist geometric accents. The space welcomes people as they come and go. It's airy, open, and full of natural light. You feel connected with nature and would happily spend hours together just being in the space. Everything is so cozy you and your family can just curl up anywhere. So clear your mind, relax, and just enjoy living together.
Overall Dimensions:

W19 ¼" x D21 ½" x H32 ¼" 
Seat Height: 19" 
Available in over 10 frame colours with over 70 fabric choices. Call the sales team at Luxe Furniture Co. to begin your custom order!